Our expert business team at Just Shutters is here to ensure you are welcomed into the business with all the training and support you require.
We will spend time with you to discuss your own goals and plans for the business and how we can support you in achieving them.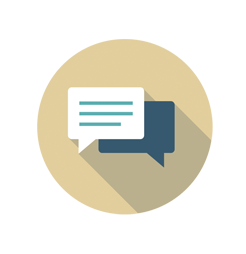 Our business package is unique and businesses hugely benefit from the first-class business support we offer.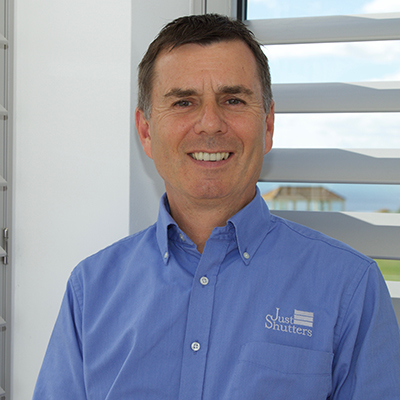 Chris Rocker founded Just Shutters in Bournemouth in 2006.
Chris says: 'We live and work in Bournemouth and luckily we are only about half a mile from the sea. I spent most of my school years here but moved away to join the Royal Air Force. In June 2000 I was offered, and accepted, a directorship of an AIM-listed company based in Oxfordshire. Although this was some distance away, Bournemouth was the natural place to return to and offered so much more than where we had been living. I feel that this area offers so much to us that it is difficult to envisage living anywhere else!
'In 2006 after having fallen in love with Plantation Shutters, a dream of starting a specialist company to meet the growing demand in the field was realised, Just Shutters was born. We have grown steadily and strongly over the past decade and now there is a Just Shutters business covering over 150 towns and cities in the UK. I am passionate about what we offer, how we can provide the very best solution individually for all houses and with over 50% of our business coming from recommendations and additional orders I guess that our customers agree too.
'The vision and inspiration for Just Shutters was, is, and will always be to offer a beautiful product at great value with the best levels of customer service possible. I am delighted that we have been able to consistently do this; one of my measures of success is the feedback we receive from customers via Checkatrade.com.'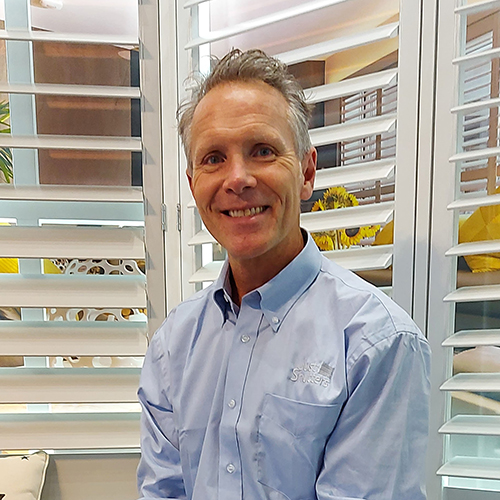 Des joined Just Shutters in November 2021, bringing with him a wealth of experience in business development, administration, team management and mentoring. What resonated with Des the most were the core values the Just Shutters family offered, which aligned perfectly with his own ethos.
Having run a social enterprise business for many years and been an advisor at a senior board level, Des has a passion supporting the volunteer and non-profit sector. Especially the wellbeing of disadvantaged children from marginalised backgrounds.
In Des's spare time he coaches adults and children in sports and is also a keen musician, playing drums for local rock and blues bands.
Des's favourite quote:
"You are the product of your thoughts"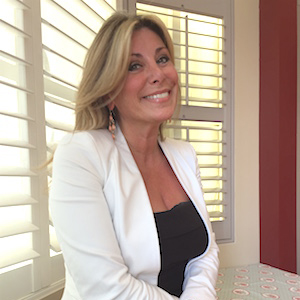 Livvy joined the Just Shutters family in 2016, coming from a corporate, advertising and luxury hospitality background. Having gained invaluable experience in her marketing and customer service roles with us, in 2021 Livvy was promoted to Marketing Manager. Her personable persona and energy are the perfect fit for this role.

Livvy says, "I am truly enthusiastic about our brand and I love working with such a dedicated and talented team that really cares."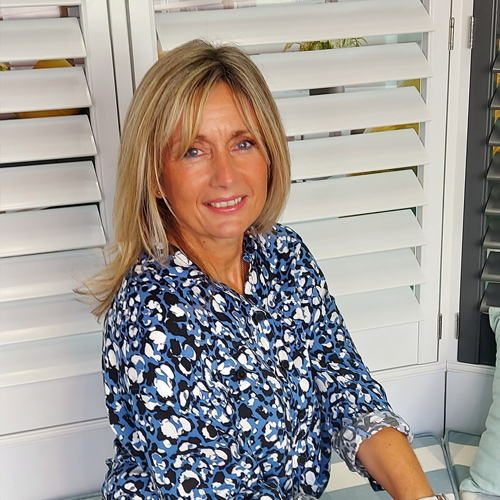 Sarah joined Just Shutters in July 2016 after moving from Hertfordshire to Bournemouth. Sarah ran a successful business before her move and was looking for a role that was dynamic and allowed her to put her great people skills to good use. However it was more than just good luck that Sarah came across Just Shutters, she was a customer first!

Sarah says; 'I wanted Shutters for our new home and found Just Shutters are the best! I had a great designer and Marcin fitted our Shutters. It is so lovely to now be working alongside them and being part of the great team helping other customers enjoy the fantastic experience I had when dealing with the company.'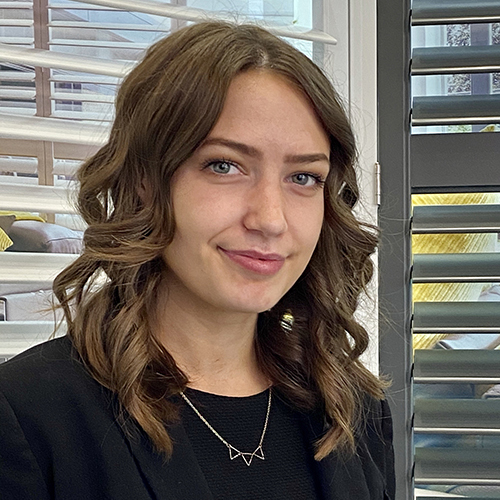 Emily joined Just Shutters in June 2020 having previous experience in working in Installations and scheduling.

Emily says that she loves being part of Just Shutters' dedicated team and that she was originally drawn to the role on hearing about our reputation and products.

Outside of work Emily enjoys spending time with her friends and family and she also enjoys photography.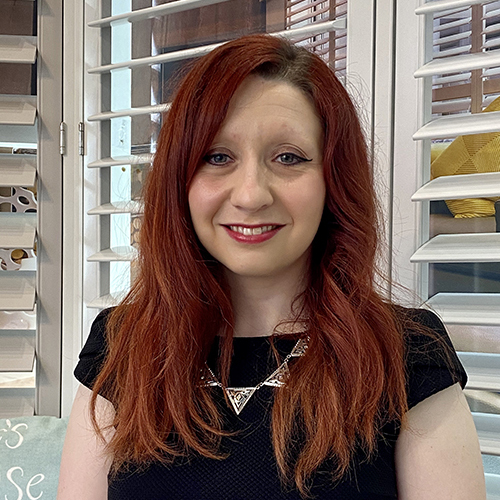 Lucy joined Just Shutters in August 2020 after a successful 16 year career working in the retail management sector. Lucy was keen for a new challenge.

Lucy says; "Just Shutters core family values and excellent reputation really attracted me to the company. I am enjoying putting my customer service skills to a new use and love being part of an amazing team that is truly passionate about our product.  

Having grown up in Bournemouth I would not want to live anywhere else. I enjoy outdoor pursuits and making the most of our beautiful area"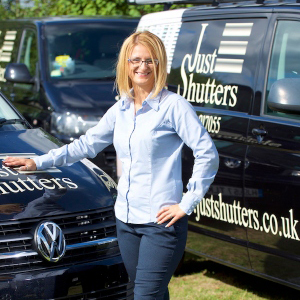 Kate started working for Just Shutters in 2007 and soon became Just Shutters' Master Fitter. Kate is now Just Shutters' Designer. Customers were delighted with her expert skill and feminine touch when installing in their homes.

"I was with Just Shutters as Master Fitter for over four years, but left in 2011 to start a family – we soon welcomed Igor into the world! When returning to work I was delighted to once again come back into the Just Shutters fold. I rejoined the team in late 2013 and became Just Shutters' Designer."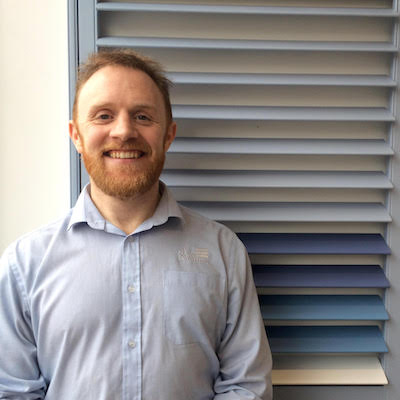 Gavin McGuiness joined Just Shutters in November 2016 as one of our expert Sales Designers, Gavin took to the job as if it were made for him. Having been in a customer facing role for 14 years with a large audio-visual company, Gavin has always had a passion for people and really enjoys meeting customers and helping find the very best solution for them. Gavin's other passion in life is music.

Gavin moved to the South Coast when his other half found a job in Poole Hospital, Gavin found us and has not looked back, he says: 'Working for Just Shutters, I have been helped by some of the best people I have ever worked with, a team of guys that are thoughtful and genuinely care about your day. My previous job in Ireland took me around the country to a lot of companies and I had built a rapport with a lot of customers but never felt as at home as I have here; which has made the move from Ireland to England a lot less daunting and pleasurable.'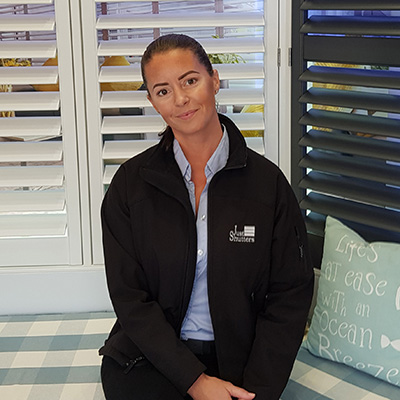 With a background in dance and performance, I have had a penchant for creative pursuits for as long as I can recall. Since starting my own family, I've found a passion for interior design and home building, which quickly developed into a direction I wanted to explore professionally. 

Having worked within the retail sector and property sales; I discovered that I love interacting face to face with customers, and I wanted to find a career where this was the central part of the role. 

Being able to design shutters for customers' homes is a real privilege. It perfectly combines my love of interior design and direct customer interaction every day. 

Just Shutters is a company which allows me to realise my personal goals for my career, working alongside a team of dedicated, passionate individuals whose vision aligns with my own. I'm proud that we provide the best possible product to enhance the homes of our customers.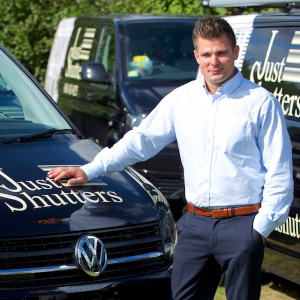 Marcin says, "I have worked for Just Shutters since 2008 and in that time I've built up extensive knowledge and experiences of all things related to plantation shutters. After all these years I haven't lost any passion for my job – if anything it's continued to increase!

"So whatever your needs may be, from a small bathroom window to the whole conservatory, I will be more than happy to assist you with your enquiry"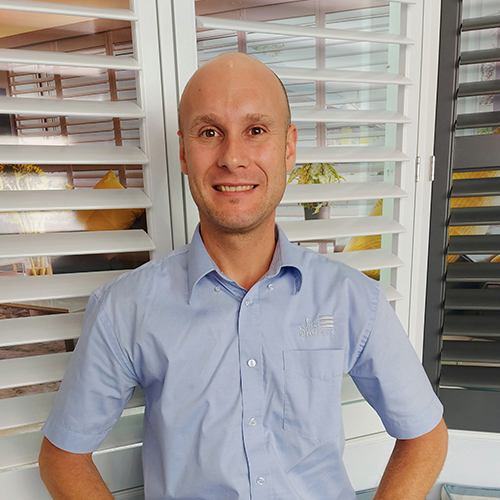 Shutter Surveyor and Fitter.
Ivan joined the Just Shutters team as a fitter in 2018. From the very beginning he says that he knew that this was his dream job. Ivan said "I love what we do and I love to transform our customer's homes with our beautiful plantation shutters."
Ivan enjoys making DIY projects, walks in nature and photography.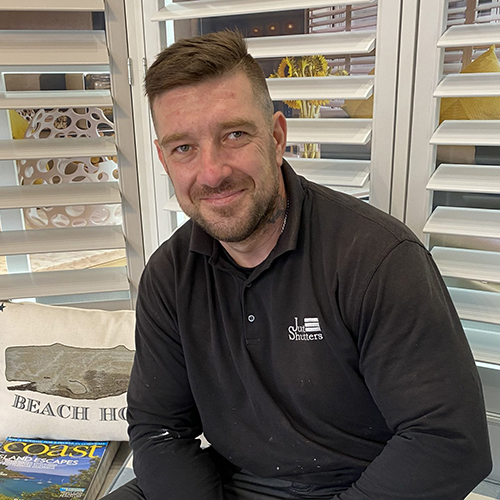 Tomasz has been with us since 2018. He is a valued member of our team and is always cheerful with a positive attitude.
Tomasz says "I am a very cheerful person and always pleased to help. I like to make other people happy and love working with customers, so working as a fitter for Just Shutters is a great job for me. In my spare time I am very active, Football and ice hockey are just two of the disciplines that I am interested in. I love cycling trips, good food and going to the cinema. I also make time to listen to good music". s
The figures do not constitute either a forecast nor guarantee or form part of any contractual offer. It must be stressed they are produced for guidance purposes only and have been taken from averages from the Just Shutters network. There is no guarantee that you will achieve these figures and nor is it intended that you should rely on these figures as a warranty or guarantee.
*Start up working capital will be required in addition.
Proud to be affiliated with